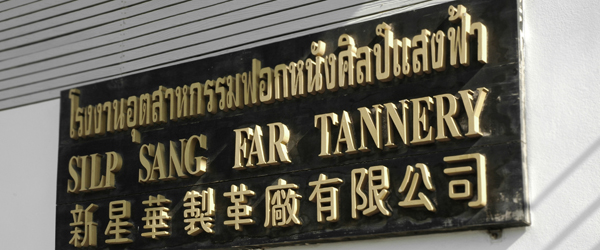 Founded over 50 years ago, Silp Sang Far Tannery is renowned for its timeless quality leather collections.Credited with developping,the company continues to prominently employ its natural color palettes, textures,and quality raw hides from Europe, Australia and USA.

Known for uncompromised quality and attention to all details, each leather is carefully tanned and fabricatedby our skilled workforce in Samutprakarn, Thailand. Our quality control team regularly walks the floor to ensure every finished leather is worthy of the LeatherO Lable.

LeatherO is a brand operated under Silp Sang Far Tannery co.,Ltd. the company develops, manufactures,markets and sells finished leather ffurnishing leather interior and leather upholstery and furnitures in manymarkets worldwide. Over 70% of sales are to market outside Thailand Sales and marketing is mainly carried out in-house and, on certain markets, by independent sales representatives.
LeatherO
Leathero is a furniture manufacturing brand that not only producequality furniture, but also provide professional interior consulting service.This service ranges from plotting the furniture layout plan, proposing different furniture themes,selecting furniture, and creating photorealistic 3D scenes for our customers.

We strive help our customers get a clear picture of how their room would actually look likebefore the production process ever starts! Customers are often skeptical whether or not the theme and furniture chosen for them matches their taste or not. By providing our customers with this service, they can be fully confident that they get what they want.

The expense of the aforementioned services is all upon us,which is an accomodation to purchasing our furniture.

We also have a very stong and renowned post-sale service system which has been very much appreciated by our customers up until now and onwards.
Our Designers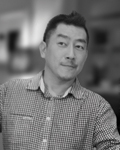 Peter
Boonsermsuwong
A Hong Kong born Thai designer, has been working in furniture and interior design in Bangkok for over 20 years. After he graduated with an industrial design and masters of business management degree at Penn State University in United States, he returned to Bangkok and started to work at his own family's Tannery.His main responsibilities revolved heavily around pattern designs, color theme collections, and art textures, all of which greatly enhanced his strength in developing furniture pieces. Throughout the years, Peter has also been working with a world renowned Italian Brand company, and developed a variety of outstanding furniture items. His vast experience together with his natural talent has led him to become an extremely successful designer.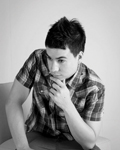 Jonas Jonson
Born in Sweden, Jonas Jonsson is an artist who aspires to always push the envelope of design. Even as a teenager, Jonas was highly intrigued by the concept of interior decoration and furniture design. Jonas has always wanted to take furniture design to another level. But he wanted to do so somewhere else, where he could really let his mind flow. Fascinated by the beauty of Thailand, that was where he decided to migrate to. During his time in Thailand, Jonas slowly but surely designed a handful of artistic furniture pieces waiting to be unleashed. However, finding a production team that has the sufficient amount of talent and expertise to handle the production of his designs just the way he wants them, "artistic yet functional, unconventional yet sellable", proved to be one of his toughest challenges yet. Then his long awaited chance to materialize his designs were realized when he came upon a dream furniture production team, which for many years resided in Japan in order to learn the finest of techniques. Jonas immediately clicked with their seemingly limitless expertise and highly impressive production technique that enables them to render even the boldest of designs. He knew that he finally found what he was looking for.